Bitcoin, the digital currency underpinned by blockchain, has become one of the most talked about and media-exposed subjects in the technology space.
However, apart from its financial applications linked to financial services, the idea of cryptocurrency is relatively unexplored when it comes to other traditional industries; like property.
Today that all changes, as the Knox group of companies announces a mega bitcoin development; 'offering those in the cryptocurrency community direct access to an exclusive international property development in the heart of Dubai'.
>See also: Democratising data: why the public sector is banking on blockchain
The £250 million property development project will eventually feature luxury 1,133 studio, one and two-bedroom apartments, which are due for completion in September 2019.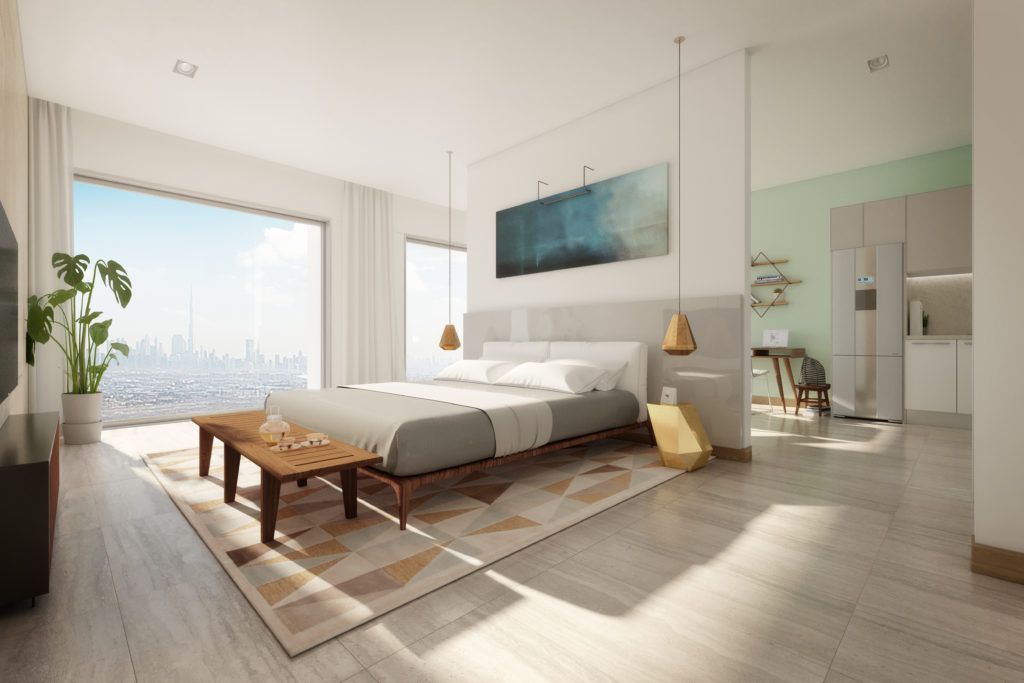 The venture has been undertaken by Baroness Michelle Mone and Douglas Barrowman, both serial entrepreneurs with a wealth of experience.
>See also: What is bitcoin?
Baroness Mone set up and sold one of the largest lingerie brands in the UK – Ultimo – and is now a member of the House of Lords. And Barrowman, specialises in private equity technology investments and commercial property.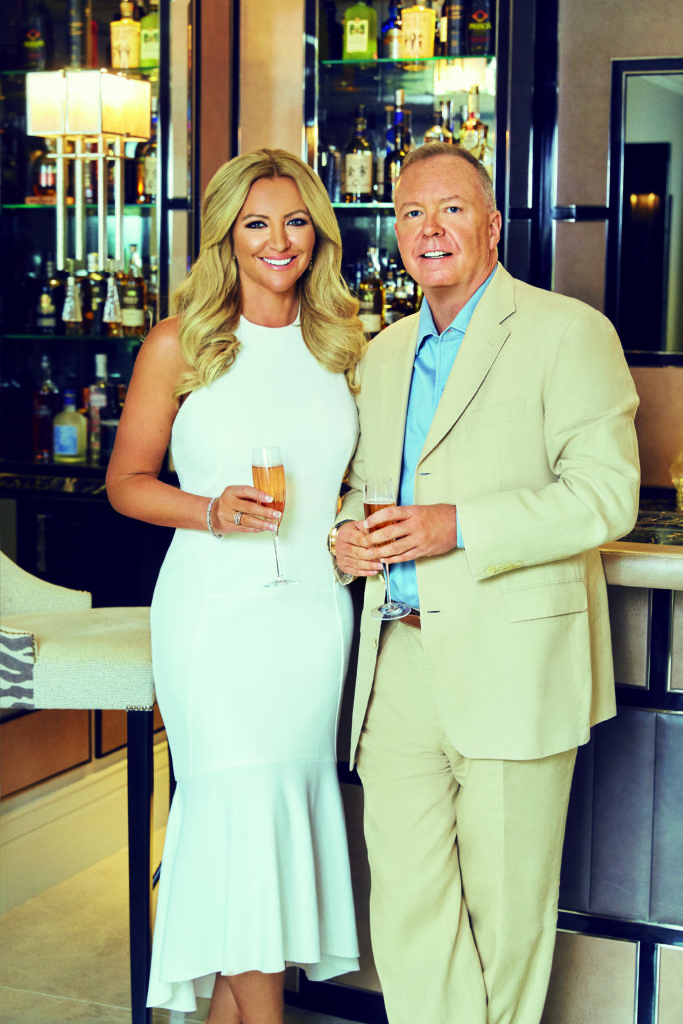 Why Bitcoin? Why now?
The merger of property, technology and specifically Bitcoin under one roof is something that has never been attempted before, on this scale.
The fact that this is something that has not been done before is the reason it appealed to both Baroness Mone and Barrowman.
This has not been done with 'a development of this size,' says Baroness Mone. 'It's really exciting, and it's what makes us get up in the morning. Developers don't often do something new. And this is something new.'
>See also: Ethereum added to leading digital currency platform as its popularity
Explaining this venture, Barrowman told Information Age that he and Baroness Mone saw the meteoric rise of Bitcoin and the strong gains that came with it, as an 'opportunity for the crypto world to diversify some of those gains into good old fashioned bricks and mortar.'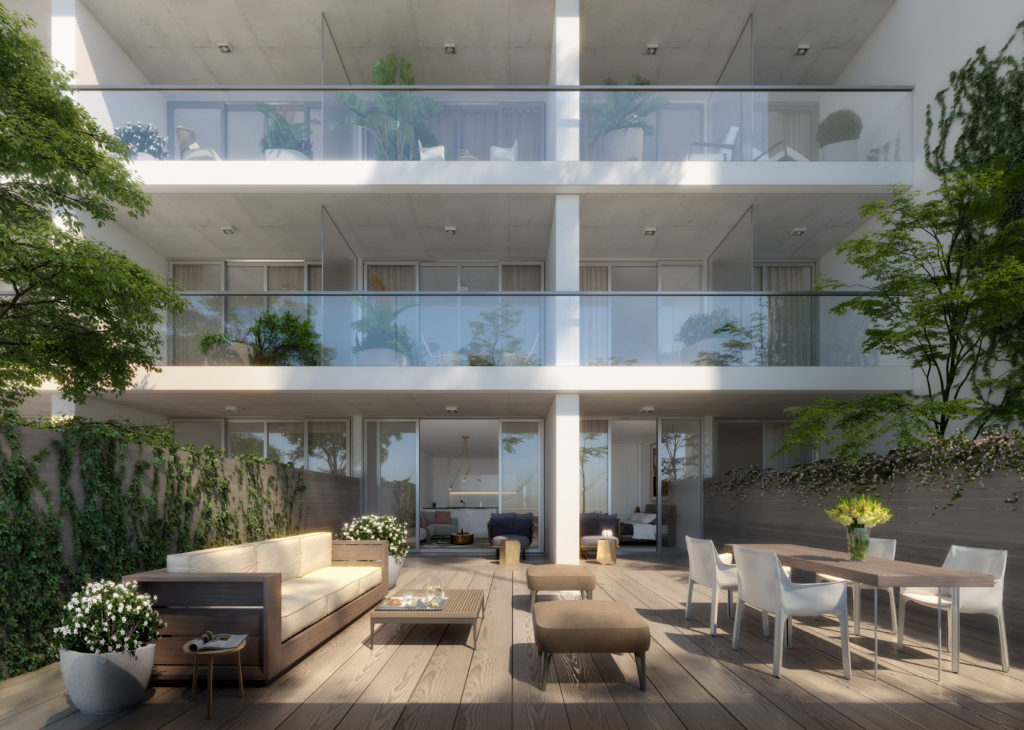 'I think if we can demonstrate that this can be done in a project of this magnitude it all helps the adoption of this industry into the mainstream, where this will be the first of many of these initiatives to take place.'
Traditional and emerging
The experience of paying for a property in anything other than traditional currency might seem unnerving. However, it simplifies the process of purchase significantly.
>See also: The impending use of blockchain in financial services
From Wednesday 6th September, interested prospectors can access the e-commerce platform, select a property and purchase one for 30 Bitcoin*.
'You can agree the Bitcoin transfer in real-time based on what the current exchange rate is at that time,' explains Barrowman. The funds will then be directly funnelled back into the development, which is currently 25% complete.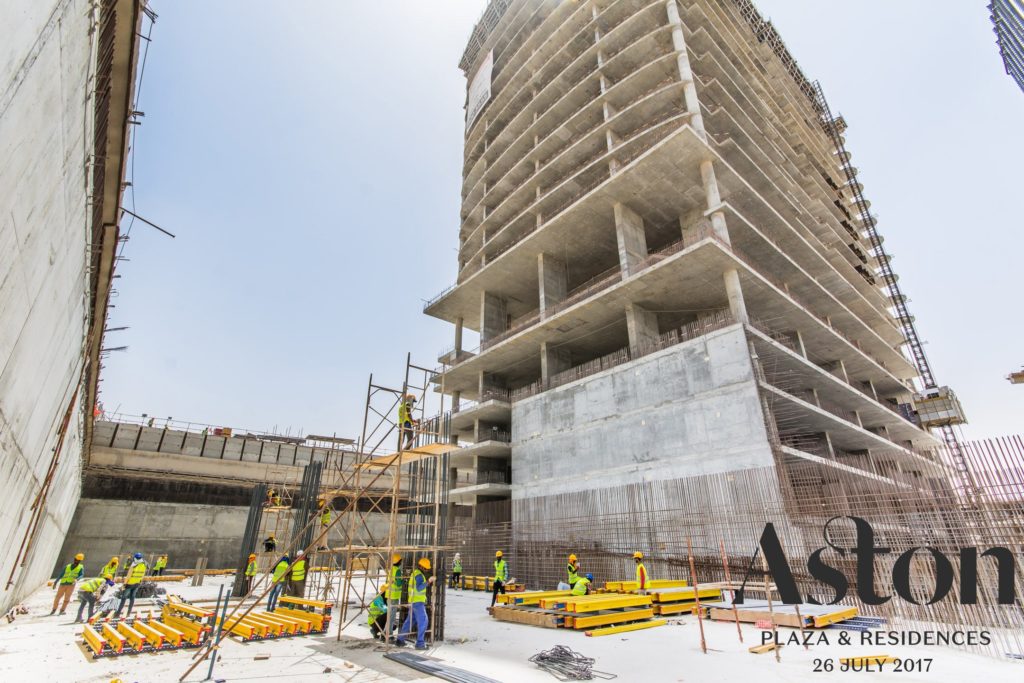 The transaction will then be processed by industry-leading bitcoin payments platform BitPay.
The company already provides bitcoin payment tools to companies such as Microsoft and even Richard Branson's space venture Virgin Galactic.
"Bitcoin payments offer a significant leap forward for high-value international payments," said Stephen Pair, CEO and co-founder of BitPay. "These property purchases can now happen in minutes from anywhere in the world with the speed of sending an email. We are pleased to partner with Knox group of companies on this exciting first for Bitcoin and for property payments."
>See also: Blockchain technology: from hype to reality
However, the pair note that because cryptocurrencies – like Bitcoin – are not quite in the mainstream yet, Dubai does not recognise the registration of title through blockchain. This means that the backend process will still have to be done through conventional conveyance, in traditional currency.
'In time maybe,' says Barrowman, 'we will be doing the whole transaction in blockchain.'
A challenge?
It would be safe to assume that integrating a new technology-base with one so long established as property would throw up a range of challenges.
Barrowman dispels that assumption and explains that all it really is, 'is a front-end payment process. At the end of the day, the backend is still conventional conveyancing in Dubai. It's just the idea of accepting a digital Bitcoin instead of a hard green back dollar.'
'Once you are over that concept, and you develop the software to create an e-commerce platform to handle it, and then get a great partner like Bitpay onboard, it is straightforward.'
>See also: Blockchain to boost revenues according to financial services executives
With something like this, however – in a market as volatile as cryptocurrency – trust is integral to the success of any project with Bitcoin at its heart.
Having 'two established people backing this, selling property in Bitcoin, is important,' says Baroness Mone. 'It is a big movement,' that has trust built into its foundation.
Blockchain
Blockchain underpins Bitcoin and indeed all of the cryptocurrencies. But, as mentioned earlier in this article, its potential extends far beyond financial applications.
'If you think as the internet as a store of information, the blockchain is a store of value, because value is recorded on an open ledger,' explains Barrowman.
'We've only really seen the financial application. There'll be other applications where we'll do the conveyancing, life insurance and shipping contracts in blockchain.'
He went onto say that that those investment banks that adopt blockchain technology and ditch legacy systems would save between six and eight billion a year between them.
'I feel that blockchain will revolutionise how we do business and how we live our lives,' says Barrowman.
>See also: Blockchain: Helping secure digital identities
Based on the the potential success of this venture, Barrowman and Baroness Mone told Information Age 'it would seem a shame not to replicate it,' in order to reinvigorate other projects. 
Whether this form of crypto-based property development is here to stay depends entirely on the volatility of the cryptocurrency market. That being said, many experts – including Barrowman and Baroness Mone – firmly believe Bitcoin is here to stay. Indeed, it is the golden standard in cryptocurrency.
So, it is entirely plausible that this merging of emerging technology and traditional industry will become commonplace in both property development and other industrial spheres.
*Price correct as of 1 September 2017, Bitcoin prices are pegged to dollar exchange rate