Google's CIO Ben Fried in his interview published on Harvard Business Review said, "In a lot of workplaces, intranet technologies don't get thought of in strategic terms, but those are actually most of the touchpoints people have with IT. One of the big changes that has come with the mass consumerisation of technology is that IT needs to flip around a little and spend more time focusing on the overall employee experience."
Whilst organisations are focused on leveraging new technologies like machine learning and the Internet of Things, an efficient "Made for your employees" Intranet can fast track your gains from your Digital Transformation initiatives.
Your employees deliver your customer experience via the intranet.
In 2016, Temkin Group reported a direct correlation between employee engagement and success in customer experience. In its Employee Engagement Benchmark study, the firm demonstrated that workplaces that excel at customer experience have one-and-a-half times as many engaged employees as customer experience laggards do. Gallup has found that a staggering 87% of employees worldwide are not engaged, but companies with highly engaged workforces outperform their peers by 147% in earnings-per-share.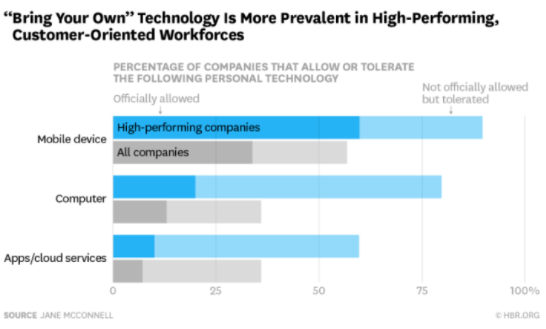 >See also: 'IoT the top priority in driving digital transformation'
Your intranet is the core delivery point of your employee engagement experience. Right from employee on-boarding, product training, certifications, customer success stories, employee achievements, IT self-service… your intranet is the place where your employees start. Hence it is no surprise that according to a recent (2017) Digital IQ study done by PwC, 82% of top-performing companies pay attention to the human experience surrounding digital technology.
You are delivering technology to technology experts via the Intranet
As Google's CIO Ben Fried says, today's workforce is opinionated, comes to work already knowing how to work, already having made a choice about how it wants to work. In essence, a workforce that gets technology.
A good indicator of technology savviness is the trend in BYOD (Bring Your Own Device).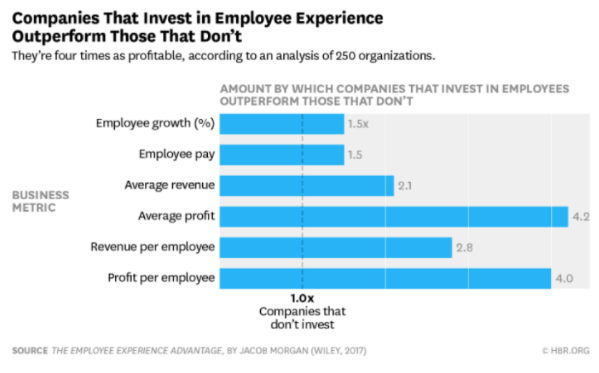 When your workforce starts to get as technology savvy as you are, delivering productive experiences becomes essential. For example; tech savvy workforce like to share information. In absence of an intranet, sharing and commenting culture takes a back seat which may influence overall knowledge of your organisation.
>See also: The digital transformation of things 
One of the success stories of tech savvy workforce and intranet is IBM. It was featured as one of the best intranets for 2017 for deploying an intranet for half a million employees. Using responsive design and combining personalisation and flexible cards, its in-house team did a great job on the YourIBM portal.
Leverage platform culture to drive your intranet design
Your workforce is already used to platform culture—books from Amazon, music from Spotify, taxis from Uber…. They are well habituated to reach out to a go-to place. You can leverage this habit to drive adoption of your Intranet.
For example; The Information Architecture (which is Content Inventory, Content Audit, Information Grouping, Taxonomy Development and Descriptive Information Creation) as well as the Navigation (which is Usage Priority, Placement and Pattern) can be influenced by the modern B2C platforms.
Your IT service management solution or procurement section of the intranet can be modelled based on the latest e-commerce design.
Santander is a notable success story here; it won an award for deploying one of the best Intranets in 2017 which it had based on its employees' preferences and browsing habits.
Intranet in your pocket
Research suggests that people on average interact seventy-six times per day with their smart phones. Deploying an intranet as an App fits in with this always-on-mobile culture of your workforce. The messaging and browsing culture can be leveraged to drive engagement within your workplace.
>See also: Digital transformation for the UK economy
The mobile and web curation mindset can also be leveraged to produce content for your Intranet.
Use intranet as a foundation to develop a digital transformation programme
Analytics from your intranet can give you deep insights into your organisation. For example, the most viewed pages on your intranet will give you an idea of the area where your employees need most help. It could be a product page, HR section or even the holiday section.
The most bounced page of your intranet will suggest that the content of that page is not well adopted by your employees. It could be just the content or the section in itself.
>See also: Business metamorphosis: digital transformation of the enterprise
The number of help desk or IT service management tickets by departments can give you a very clear idea of which department needs help in which area. It could be that the design team needs help with 3D software more than with monitors. This could then mean an actionable step to provide team-wide training on 3D software.
Whilst (digital) strategy level plans typically get a lot of attention, the transformational gains come from executing digital transformation with the employee experience in mind, because they deliver your customer experience.
Sourced by Prasanna Kulkarni, founder and product architect of Comparesoft Ltd