Many cities around the world are already overcrowded, leading to transport and traffic congestion, and a strain on resources such as water, energy, and safe housing.
This is a key challenge for governments worldwide, with Goal 11 of the UN Sustainable Development Goals (SDGs) being to "make cities and human settlements inclusive, safe, resilient and sustainable." Governments can tackle these challenges using technology.
Meeting sustainability goals in cities requires completely new concepts for urban mobility and the sustainable use of resources – in other words, the evolution of a city into a smart city.
Technology, specifically the Internet of Things (IoT), is a critical enabler of smart city development and of meeting the sustainability requirements of energy efficiency, greater security and convenience.
>See also: The smart nation: Singapore's masterplan
Using sensors, the concept is based on connected technology that has connected 'things' communicating 'live' information with each other. As part of her job, the author of this article (Eman Martin-Vignerte) must assess the relevant economics, structures, and processes required to drive greater understanding of the IoT, and to help to inform government decision making about its opportunities and challenges.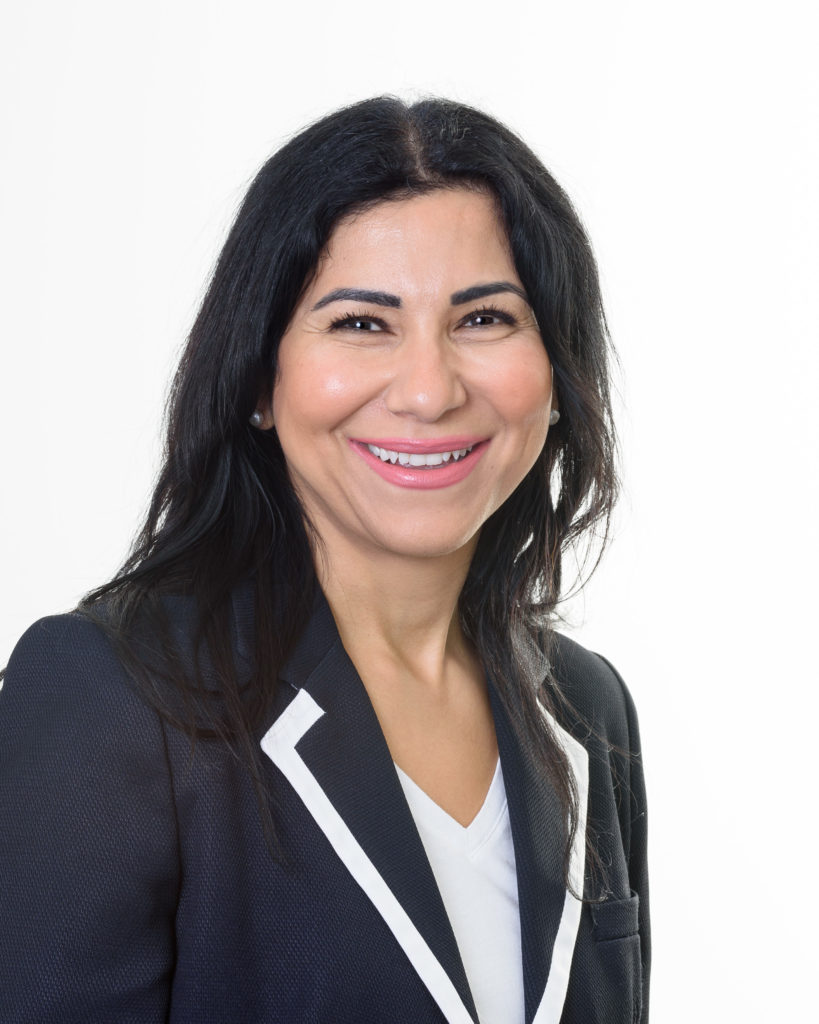 Potential for energy savings
Cities consume 75% of the energy produced globally, with buildings alone accounting for 40%. However, this also means the potential for energy efficiency in cities is huge, with market experts estimating that by 2019, cities could cut approximately 11 billion dollars in energy costs.
Technological advances have already been made in this area, with cities becoming more intelligently connected in order to save energy and operating costs.
Virtual power stations, energy efficient heating, hot water and cooling systems, and energy storage technology are all real technologies being enabled by the IoT to make our cities more efficient and sustainable.
In Vorarlberg, in western Austria, Bosch and a number of partners are already in the process of developing a virtual power plant.
As part of the "Smart City Rheintal" project, the virtual plant aims to coordinate energy balance and to offer new energy services based on the existing infrastructure.
>See also: The role of the Internet of Things in developing smart cities
Bosch is implementing three core projects for the plant, including load management for the charging infrastructure of electric vehicles and consumption data predictions through energy management systems that manage electric water heater and heat pump demand.
The goal of the "Smart City Rheintal" project is to attain CO2-free energy autonomy as early as 2050.
Enabling growth through mobility
As cities grow, they also need to ensure infrastructure can keep up with and withstand the pressures of a growing population. The IoT is playing a crucial part in keeping cities moving, with innovations such as environmental monitoring systems and connected parking technologies, as well as fleet management, e-mobility, and intermodal transportation solutions.
Take, for example, the scarcity of parking in urban areas. Studies show that one-third of urban driving is taken up solely with finding a parking space, and in the UK, drivers spend over 60 hours annually trying to find a parking space.
With community-based parking, on-board sensors detect available spots and measure the size of the space between parked cars, allowing cars to detect spots when driving along the street. The data gathered is then transmitted to a digital street map, and high-performance algorithms assess the plausibility of the data and make forecasts on the parking spot situation and the size of the parking space.
A real-time map is available to cars in the vicinity, and drivers can thus drive directly to available parking spots. Bosch, along with Mercedes Benz, is currently testing the community-based parking concept in metropolitan Stuttgart, and pilot projects in the US are planned for 2017.
Building safer cities
While these technologies target mobility and road safety, the general safety and security of citizens is also paramount as urban populations grow. Some of the technologies already being used in this space include fire protection technologies, access control systems, and video surveillance solutions.
>See also: The role of telcos in smart cities
There is also the increasing prevalence of apps for people on the move. Take for example Bosch's app Vivatar – via GPS and a chat function, users can stay in touch with friends and family if they are feeling unsafe when they are out and about, for instance when they are on their way home late at night, or when they are doing outdoor sports on rough terrain. In the event of an emergency, they can get quick help at the tap of a finger through an emergency service function.
Smart cities of the future
From monitoring car parks and streets to ease congestion, to tracking the level of rubbish in a bin to ensure they're emptied when necessary, smart cities and connected technologies can be used for a better, more efficient way of life.
Many of the smart city principles are being embodied in the UK government's Garden Town initiative.
Didcot Garden Town, situated in proximity to the Oxford universities and Oxfordshire's centres of scientific research at Harwell & Culham Science Centre, is set to deliver 15,000 new homes and 20,000 new jobs.
In the past, the benefits to be gained from technology in such initiatives have tended to fall in behind planning and policy. In contrast, Didcot is bringing forward new thinking by partnering with technology innovators such as Bosch.
In the earliest stages of master planning design, collaboration between industry and councils is identifying viable sustainable deployable services and solutions in energy, mobility and big data. The aim is to deliver Garden Town benefits to community, visitors and organisations that are designed, scalable and future-proofed.
A bit further from home, in San Francisco, Bosch is working as technology partner to FivePoint, who took the ruins of a former navy shipbuilding site and football stadium to create The San Francisco Shipyard and Candlestick Point, two new, attractive neighbourhoods.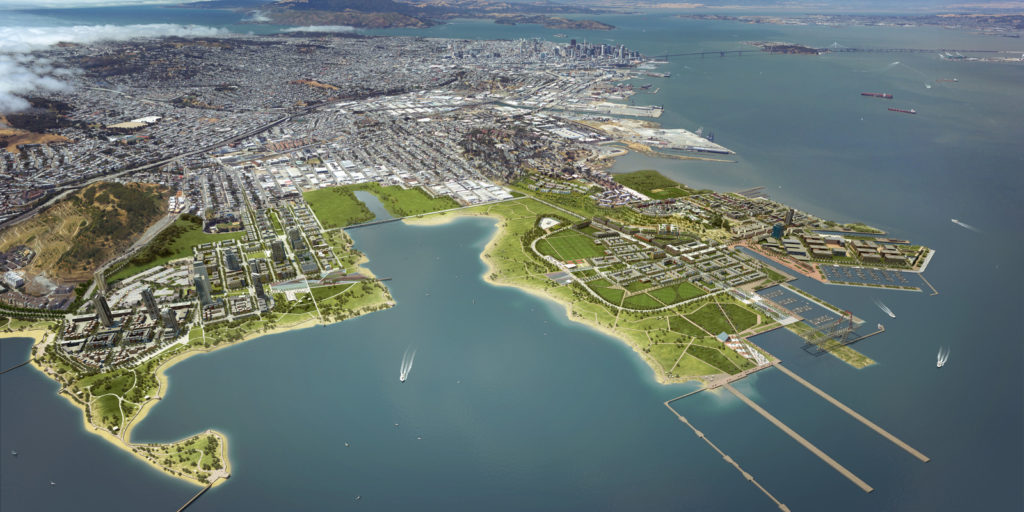 With plans for 12,100 homes, over 350 acres of parks and open space, an urban outlet shopping mall, up to 5 million square feet of commercial space comprised of research/development, makers space and office space, along with nearly 300 artists' studios, this is the biggest urban redevelopment project in San Francisco since the 1906 earthquake. Bosch is working with FivePoint to develop smart solutions for these modern districts.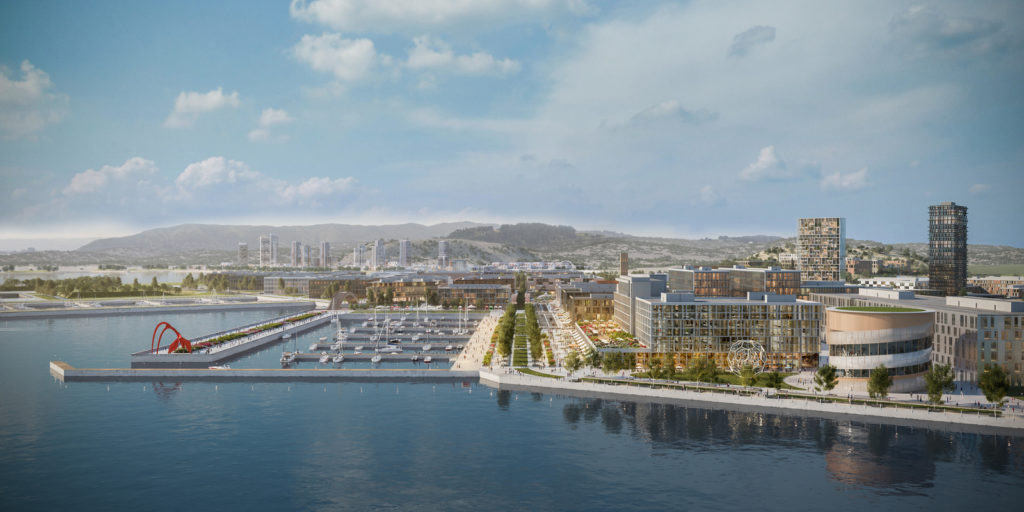 In the next five to ten years, smart cities will evolve steadily. There is increasing awareness of the benefits that smart cities can bring, including their ability to help meet sustainability development goals. And this awareness and dynamism will grow.
>See also: The future of smart power in the smart city
However, the vast amounts of data that the IoT will require into order for them to become a widespread reality will entail the extensive implementation of 5G.
Once the right infrastructure and connectivity exists, the scope for smart cities to change the way people live – and fulfil society's sustainable development goals – is immense.
Sourced by Eman Martin-Vignerte, head of political affairs and government relations, Bosch UK