As the owner of many of Britain's best-loved food brands – including Mr Kipling, OXO and Lloyd Grossman – Premier Foods needs to ensure consumers can purchase their favourite products whenever they want them. During the pandemic, making sure the company's products are always available has become even more important.
Thankfully, when grocery supply chain issues started to become front page news in early 2020, Premier Foods was already in the midst of a digital transformation programme with partner CDW, meaning it was well placed to weather the storm. The programme not only helped ensure Premier Foods could meet customer demand during a tumultuous year, but also established a cloud technology platform that will provides a strong foundation for future innovation and growth.
Premier Foods' 60 person-strong IT team, is no stranger to technological innovation. Beginning with streamlining initiatives back in 2011, since then the team has frequently evolved its operation, with agility being front of mind during the COVID-19 pandemic.
"We very rarely sit still," said Gareth Byrne-Perkins, Premier Foods' Head of Technology and Service. "Finding a partner that can react quickly and keep up with the fast-paced environment in which we work is essential to us."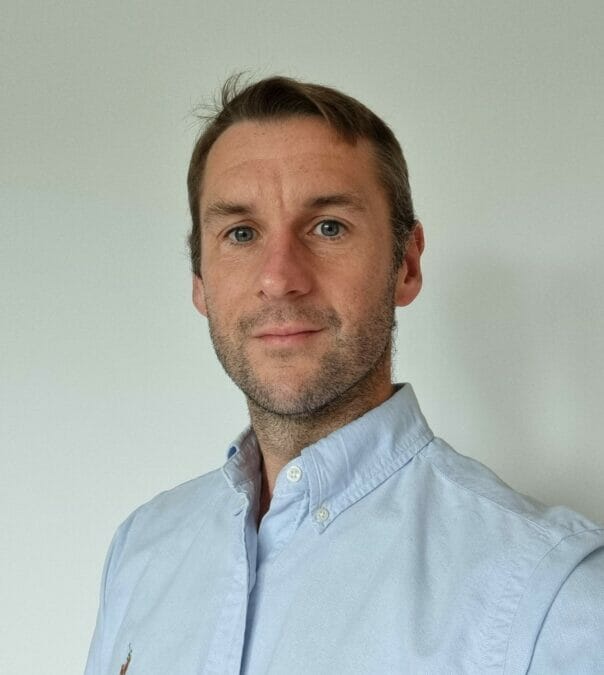 To achieve its most recent data transformation mission, Premier Foods turned to CDW towards the end of 2019 to help its IT team evaluate, pilot, design and migrate all services to Amazon Web Services (AWS) public cloud. This resulted in increased agility and flexibility, as well as greater cost visibility and control of their technology platforms.
During the early stages of the program, CDW mapped out all of Premier Foods' existing business applications, supporting infrastructure components and their relevant inter-dependencies, and used a proven migration methodology to migrate a large SAP estate and hundreds of servers making up Premier Foods core business applications to AWS.
Premier Foods 5000 colleagues now have access to a more responsive, resilient and adaptive platform from which to operate the business. The project also allowed Premier Foods to leverage extensive cloud expertise and support through CDW's CloudCare® for AWS. This framework service has enabled CDW to manage the on-going operation of Premier Foods' AWS platform.
"We quickly realised that it's all about choosing a partner that is the right size to us as an organisation, and could also work the way we work." said Byrne-Perkins. "That was really clear with CDW when they came to the table.
"From the off, they informed us about the speed and agility of the public cloud, and how they would align with that mindset, which really resonated with us and provided the team with reassurance. While they provided prototype suggestions, we were not bound by those suggestions. We were able to flex those visions to meet the needs best suited for Premier Foods."
Speaking about the partnership's beginning, Carl Lawton, Director, Integrated Technology & Services Strategy at CDW, said: "We really spent time early in our engagement to understand Premier Foods unique requirements, complexities and ultimately the KPI's we needed to achieve in partnership to deliver a successful outcome, and it's been a pleasure working with Gareth's team and building upon our strong mutual relationship.
"Our approach has always been to look beyond any individual technological project and to truly understand the broader context such as how the business is evolving, what existing challenges exist, what the future could look like from an innovation standpoint, which incumbents are at play and importantly, how together we can form a partnership rather than a typical supplier relationship.
"Having spent time with Gareth's team's we looked at multiple options that could deliver upon their requirements however ultimately, we settled on a specific and focused set of recommendations that we felt confident would deliver the best outcome.
"Through follow on debate we rapidly spun up our experienced project, service design and transition teams to plan out our journey and execute the project, and it's been great to see Premier Foods thrive as a result."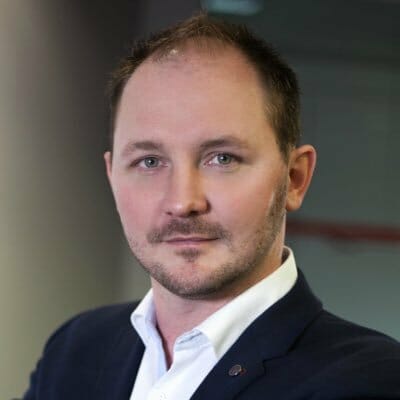 Project overview
Premier Foods started planning their data centre transformation project in January 2020 in collaboration with CDW.
Early program activities included a deep dive review of all in-scope platforms and services followed by project definition, timeline and KPI discussions. The teams also spent time tuning CDW's standard migration methodology to be specific to Premier Food's requirements, taking into account incumbent providers and existing trusted partners delivering specific platform operations within the estate.
Throughout 2020, CDW in collaboration with Premier Foods migrated hundreds of business critical Window based services, a large production SAP estate in collaboration with partner Lemongrass Consulting and 1500 end-users to a new hybrid Citrix platform that has resulted in significant improvements in terms of architectural responsiveness and resilience, but important productivity gains that Premier Foods co-workers "see and feel" each day.
Byrne-Perkins added: "What was interesting about our journey was that we would have spent more time face-to-face if COVID-19 hadn't hit, and we hadn't yet moved to remote working.
"While the pandemic initially challenged the dynamic, it was clear both parties were flexible and any complexity was quickly made a thing of the past.
"We ended up carrying out activities in ways that we wouldn't have even thought of doing previously, such as steering meetings or workshops over video conferencing."
How Shaw Trust has used digital infrastructure to support job seekers over lockdown

Over the course of the lockdown, charity Shaw Trust leveraged the expertise of CDW to implement a cloud-based call contact centre service for its dispersed workforce. Read here
Considering value
No digital transformation initiative can be successful if the leadership board and staff members aren't on the same page. Everyone affected by the changes, whether that's organisation leaders assessing potential risk or staff adapting to new ways of working, must be brought on board from the outset through clear, two-way conversation.
According to Byrne-Perkins, frequent engagement with the board from the start of Premier Foods' simplification programme in 2011 helped leadership appreciate the need to migrate to AWS.
He explained: "It was all about simplicity and making sure IT staff could add more value to the business. We went back and forth on the financial aspects of the project and went into depth about how we would control and govern our spending in the correct way, as well as how we would get that money back.
"We spent a lot of time thinking within a FinOps mindset, to sufficiently describe the flexibility of working in a hyperscaler.
"Costs are flexible with Amazon, you have a lot of levers to pull to reduce spend. This flexibility made up a big part of our discussions with the board."
Lawton added: "What's helped Premier Foods drive success in their digital transformation journey is an inherent understanding and appreciation that working in partnership and building a shared vision of the goals, resources requirements and capabilities results in successful outcomes.
"All projects have unique challenges, however what we have enjoyed with Premier Foods is working through these and having first-hand visibility of the business benefits our program has helped realise."
Reflecting on the success of the partnership between CDW and Premier Foods' project, Byrne-Perkins emphasised the importance of flexibility, stating: "I'm a believer that programmes are only successful when the boiler-plate solutions aren't placed on customers just because that's how an organisation does it.
"CDW were clearly willing to listen to us and adapt how they would work in order to tailor a solution, and that was key to success in regard to money, as well as time spent."
The conversation between CDW and Premier Foods, discussing the digital infrastructure transformation, can be found here.