Crossrail Limited's new railway for London and the South East will run from Reading and Heathrow in the west, through London to Shenfield and Abbey Wood in the east.
This railway renovation has seen the near-completion of 42 kilometres of new tunnels, 10 new stations and the upgrade of 30 more, while integrating new and existing infrastructure. It is in fact, 80% completed since work started at Canary Wharf in 2009.
It is Europe's largest infrastructure project and will cost £14.8 billion on completion. The new railway, which will be known as the Elizabeth Line when services begin in central London in 2018 will be fully integrated with London's existing transport network, operating under Transport for London (TfL).
>See also: Next stop, software: how technology is revolutionising train design
These new state-of-the-art trains will carry an estimated 200 million passengers per year, with the aim of speeding up journey times, reducing congestion and bringing an extra 1.5 million people to within 45 minutes of London.
As the project nears its much anticipated completion, Crossrail plans to handover the new railway and all assets, including IT, to TFL. In order to ensure the best level of customer service, in the build up to this transition, Crossrail worked with Fruition Partners to implement ServiceNow to provide an in-house IT support for the end user.
Self-service
The nature of Crossrail's project means there is an inevitable high churn of people joining and leaving as project phases and contracts change. This directly translates into a higher than normal volume of IT requests for new starters, movers and leavers amongst other IT requests.
>See also: How self-service analytics is helping the travel industry take off
In order to address this influx, Crossrail implemented a self-service solution that allows its users to easily make IT requests and ask for help, automating the delivery of requests for improved service and reduced operational cost.
In order to find out more about this IT solutions transformation, Information Age spoke to Alistair Goodall, Head of Applications and Portfolio Management at Crossrail Limited.
Why did Crossrail decide to move away from an outsourced IT and support management system?
We made the move almost two years ago and at the time we were looking at two key drivers. Our primary service provider contract was up for renewal and we were actively considering moving to a number of service providers. We needed a tool that one, would be under our management rather than one of the service providers and two, would support cyber service providers operating within it.
The other reason, in common with everybody else, was to cut costs. Although we're quite a small organisation, at the time we put it in we had about 4,000 IT users. We had about 2,000 new users every year, equivalent to a 50% churn rate. There was quite a significant potential for saving, if we could find a system that would automate a lot of these transactions and essentially bring them back under our control.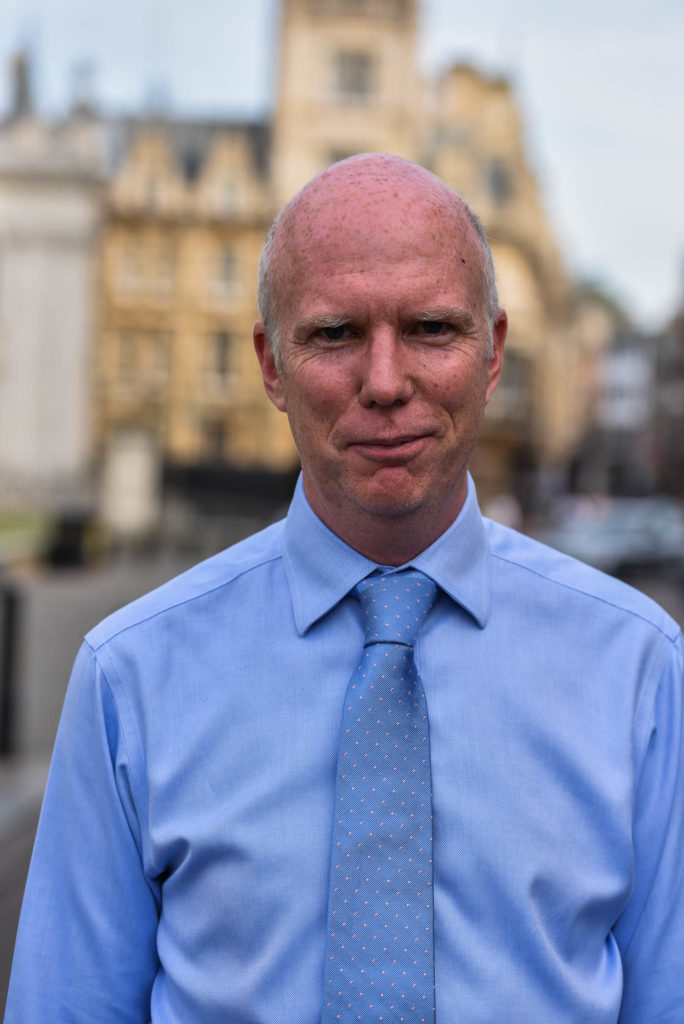 Was the move designed to ease the transition when you hand over the Crossrail Project to TFL?
That was a side benefit. In terms of what we're handing over, it's mostly data for operational systems. So, we are collecting information and then we are handing it over to the operating entity to run their assets, run their mainframe, schedules and so on.
>See also: 5 reasons why IT service management is essential
That's really outside of the world of IT service management, but the ability to be able to be sure what our hardware is being used for – as we decommission the data centre and turn off servers – is a bonus.
ServiceNow gives us the view from physical infrastructure through to the virtualised servers, and then onto the applications and the data that is on them. We'll be using ServiceNow to identify what we've got, what's useful and what we should keep.
Has the IT and support system change presented any challenges?
The biggest challenge was working out the point of integration with our IT service providers' processes and systems. Obviously, they've got their own processes, their own back office systems in place and so on.
Effectively what we said is any customer facing role would be on ServiceNow – that would be the help desk and the desktop support people. Any service provider back office functions would remain on their existing systems, because it's not cost effective to move them onto ServiceNow just for one account.
That evolved using the ServiceNow integration tools with Fruition to build an interface between ServiceNow and their legacy ticket system. That was definitely the most technically challenging piece to it.
Why did you choose Fruition Partners to help deliver this solution?
The first choice we made was ServiceNow. It is unique, with the grounded architecture we were looking for in terms of SaaS. Using the G-Cloud Initiative Fruition Partners were chosen to implement the solution as a Gold Sales and Services Partner of ServiceNow. We were looking for something that had low implementation costs, quick payback and that would deliver a business case for a life of max three years.
>See also: 6 ways differentiating self-service support will increase customer loyalty
In terms of ROI, what have you seen since implementing this strategy?
We can say it generated positive returns within two years. We payed back on the business case, including building all the interfaces with the existing providers systems with two years, and it's now making positive savings.
How has it improved the user experience?
I think our goal when putting it in was to be as close to the vanilla product as possible and our assumption was that would give us a good consumer experience, and that did prove to be the case.
We used the self-service portal and everything now is a lot closer to the end user in terms of accessing support, raising tickets and accessing services. Everything should be two or three clicks away, and it is.
>See also: The democratisation of business intelligence
The other big thing that we brought in with this is the chat function, so the end users can now just ask a quick question of IT. We are more accessible to them now than we were before. In terms of user experience, what we are seeing is we are migrating – quite actively – from the users who you used to be calling the desk (about 80%), with 20% logging tickets via email and so on. We are making good progress in moving towards the reverse, with 80% using self-service. There is a much better experience now.
[The design was approached from an end-user perspective, rather than following strict ITIL principles of 'ticket classification'. Instead, the ethos is oriented to enable the user to 'tell me your problem in the easiest way possible'].
Nominations are now open for the Tech Leaders Awards 2017, the UK's flagship celebration of the business, IT and digital leaders driving disruptive innovation and demonstrating value from the application of technology in businesses and organisations. Nominating is free and simply: just click here to enter. Good luck!